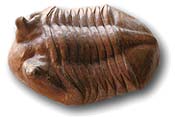 Paleozoic.org is the website where fossils live — a free educational resource dedicated to the exchange of information and ideas between paleontologists, fossil collectors, hunters, and dealers

BEATING THE FOSSIL BILL

The AAPS has advised us that the so-called "Paleontological Resources Preservation Act" (HR2974 and S2727) which sought to regulate (read: "ban") fossil collecting and commerce in the United States "died at the end of the congressional session." This is great news for fossil collectors, but the bill could be reintroduced, so we must be vigilant. The AAPS will continue to monitor the situation, and they can use your support!
TALK ABOUT FOSSILS
We invite you to join the Paleolist — our fun, enlightening, and completely free email-based discussion list that covers any and all topics related to fossils and fossil collecting. We have hundreds of subscribers from all over the world, and with all levels of expertise. New members are very welcome! Please read about the fossil mailing list, and we hope you will join us
PALEOZOIC.ORG EXPEDITIONS
Thousands of miles in the making! Our Expeditions section chronicles Paleozoic.org's fossil hunting trip across the United States in the company of the New Jersey Paleontological Society. Our many finds included mosasaur bones and skulls, two gigantic Xiphactinus fish, sharks' teeth, oredonts, ammonites, and more. Follow our exciting journey HERE.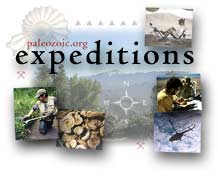 THE BIG SHOW
Tucson, Arizona. The world's biggest rock and fossil show. We return to the big show for the sixth year running. See our best-of-show images HERE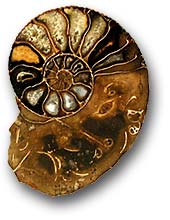 SHOW REPORT
Denver, Colorado. A collection of original pictures from America's second largest rock and fossil show, which takes place each fall in the mile-high city HERE
Paleozoic.org is a proud member of these fine organizations:
The Association of Applied Paleontological Sciences The New Jersey Paleontological Society